Meet The Team
We are more than consultants. We are an extension of your team.
EXPERIENCED, CONNECTED, CREATIVE
Who We Are
Alex Tourk launched our firm in 2007 after over a decade of working in San Francisco Bay Area government and politics. He is supported by a team of seasoned professionals who bring their own unique backgrounds and understanding to client engagement. We specialize in building meaningful relationships between government, business, and the community.
Alex Tourk
Principal
Alex founded our firm in 2007. Prior to launching Ground Floor, he worked in Peninsula and San Francisco politics and government for 15 years, including in the administrations of Mayors Willie Brown and Gavin Newsom. As Deputy Chief of Staff to Mayor Newsom, Alex created and implemented Project Homeless Connect, a unique civic initiative that has since been adopted by over 200 cities worldwide. At Ground Floor, Alex is passionate about building winning partnerships that benefit our clients and the communities they call home. His deep relationships enable Ground Floor to build strong connections between the private sector, government, and community.
[email protected]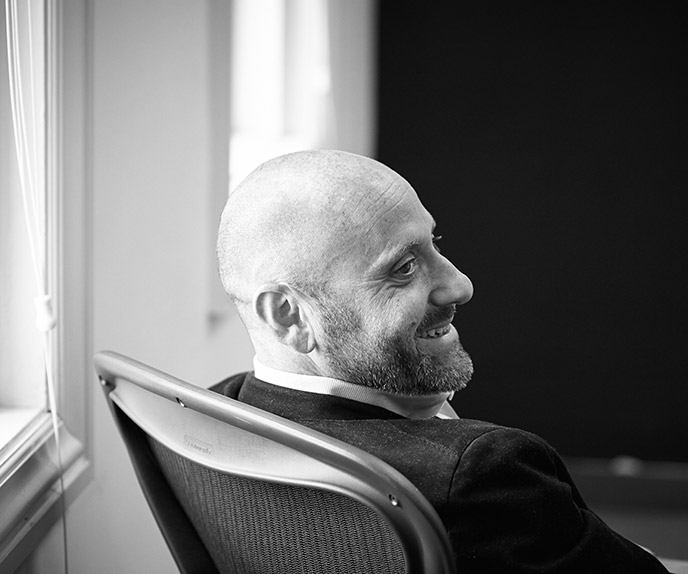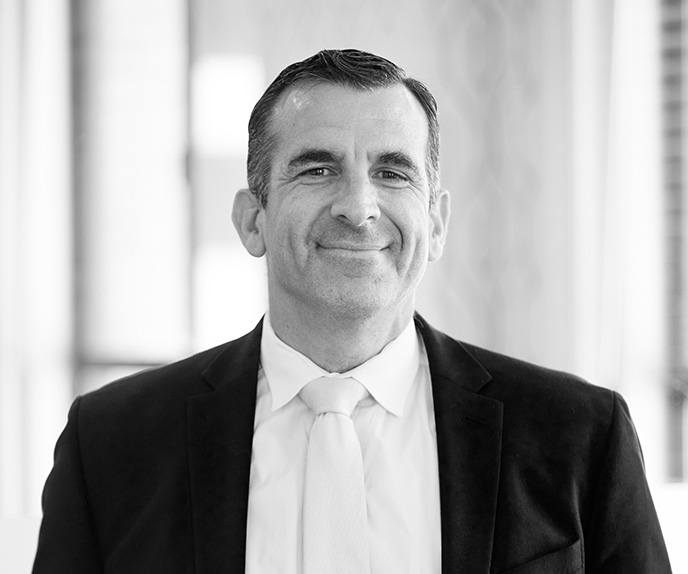 Sam Liccardo
Senior Advisor and Counsel
Twice elected to serve as mayor to the one million residents of America's 10th largest city, San Jose, Sam pioneered initiatives to reduce homelessness by converting motels to housing, rapidly constructing prefabricated dormitories, and employing unhoused residents to clean the city. He led efforts to create a new public utility producing 95% GHG-free electricity, expand free broadband to more than 200,000 residents in low-income neighborhoods, launch a digital micro-scholarship program for thousands of first-generation students, initiate a summer jobs program for thousands of East San Jose teens, negotiate a pension reform package that will save taxpayers $3 billion, and create a first-in-the-nation law requiring gun owners to buy liability insurance and to pay fees to support violence-reduction programs. Sam also led ballot measures to preserve open space and hillsides, rebuild city streets, add hundreds of officers to San Jose's thinly-staffed police department, and provide hundreds of millions for affordable housing construction. A former criminal prosecutor, Sam currently teaches at Stanford Law School and Stanford University's Public Policy program. He is a graduate of Harvard Law School, Harvard's Kennedy School of Government, and Georgetown University.
[email protected]
Lindsay Calderone
Chief of Staff
Lindsay helps manage the firm on behalf of the principal, acting as the primary liaison among the principal, staff, and other parties; serves as a key advisor to the principal on both strategic and operational matters; and represents the firm to external stakeholders. Prior to serving as Chief of Staff, Lindsay was a Director at Ground Floor, where she managed public policy and community and media outreach for a diverse portfolio of clients. She joined the firm with five years of experience working on public policy issues in government and the private sector, in both Washington, D.C. and in the Bay Area. Lindsay has served as a staffer in the United States Senate, advising on issues that included appropriations and communications, and on the Government Relations and Federal and State Issues teams at the Silicon Valley Leadership Group. Lindsay holds a J.D. from the University of Maryland and a B.A. from Georgetown University.
[email protected]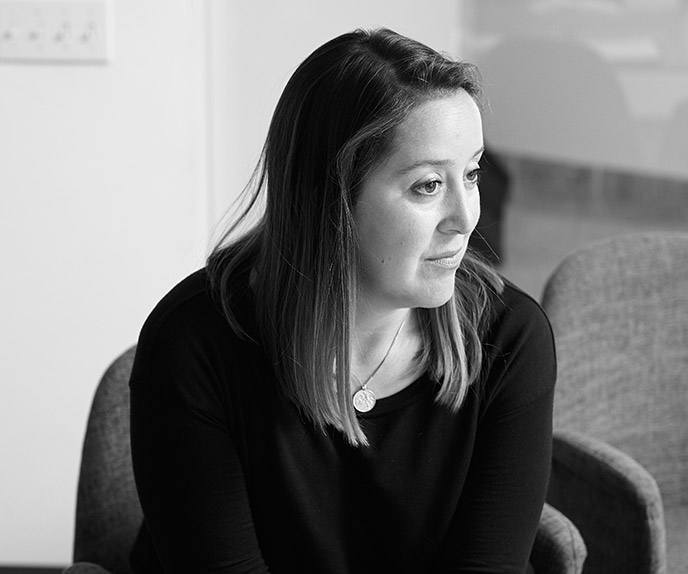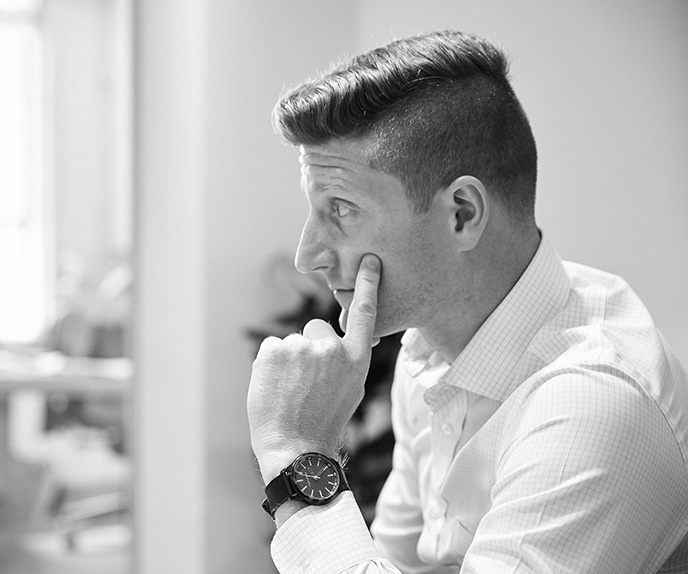 Jeremy Wallenberg
Vice President
Jeremy helps to drive policy, build relationships and advise clients navigating our region. He manages a diverse portfolio that includes innovative companies in both technology and development, some of the most impactful nonprofits, and more. He also played a significant role in our firm's launch of San Francisco Citizens Initiative for Technology and Innovation (sf.citi). In 2017, Jeremy was appointed by Mayor Lee as Commissioner, Department of Aging and Adult Services, which he served on for two years. Prior to joining Ground Floor, Jeremy worked on both political campaigns and in state government. His campaign experience has ranged from field to communications to management at the national, state and local levels. In 2009 he served as Legislative Assistant to a House member in the Virginia House of Delegates, Virginia General Assembly. A fifth generation San Franciscan, Jeremy is dedicated to public service working to improve the lives of others.
[email protected]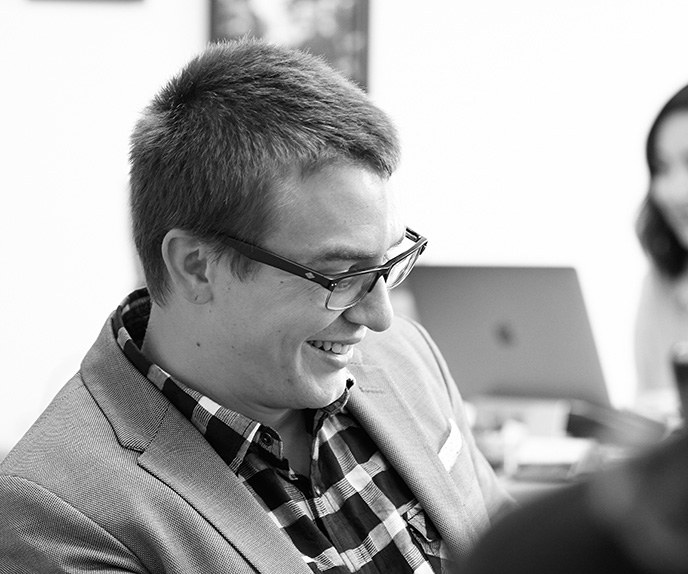 Zak Franet
Director
Zak works to deliver positive outcomes for a variety of clients through consensus and coalition building, developing and implementing creative stratagems, and cultivating strong relationships with key stakeholders. Zak likes diving into legislation and political developments that impact the clients with whom he works. Outside of his client work, he also serves as an executive member of the San Francisco Youth Policy and Advisory Committee. Prior to his work at Ground Floor, Zak held both political and civic posts: serving as a field representative for Mayor Breed when she sought re-election at the Board of Supervisors in 2016, as chair of the San Francisco Youth Commission's Justice and Employment Committee, and as a consultant with the Substance Abuse and Mental Health Administration, a branch of the U.S. Department of Health and Human Services.
[email protected]
Hailey Smith
Senior Account Executive
Hailey delivers for our team on a diverse portfolio of clients with needs pertaining to project management, communications, community outreach, legislative research and monitoring, and more. Hailey is a Bay Area native who graduated from San Francisco State University with a B.A. in Political Science. Prior to her role as Account Executive, Hailey served as both an intern and summer fellow at Ground Floor, and has retail management experience.
[email protected]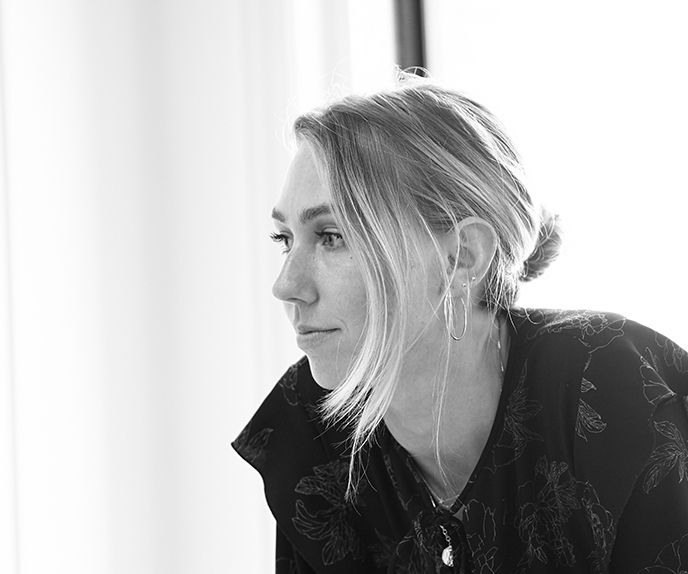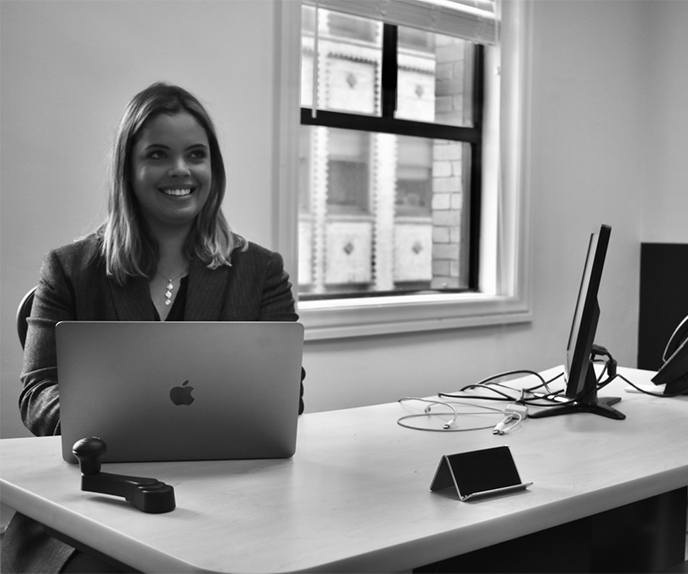 Ajouah Grass
Senior Account Executive
Ajouah supports and manages relationships with a diverse range of clients, focusing on delivering results related to public policy, communications, event planning, relationship building, legislative research, and monitoring. Ajouah has stuck to her Bay Area roots and holds a B.A. in Communication from the University of San Francisco. Prior to her latest role, she has gained valuable experience from her work in Public Relations, local political campaigns, and as an intern in City Hall, for then-Board President London Breed.
[email protected]
HAYDEN ANDERSON
ACCOUNT EXECUTIVE
Hayden strives to build and foster positive relationships between his clients and key stakeholders in the Bay Area by engaging communities, tracking legislation, improving communication strategies, and addressing other client needs. Prior to joining Ground Floor, Hayden was involved in a series of winning campaigns in Arizona, including working for Arizona Senator Kyrsten Sinema and Secretary of State Katie Hobbs. After moving to San Francisco, Hayden built on his political experience by campaigning and working in a legislative capacity for the Board of Supervisors. Hayden is passionate about civic engagement and mobilizing San Franciscans to uplift the communities in which they reside. Hayden holds a B.A. in Political Science from the University of Arizona and an M.A. in Urban and Public Affairs from the University of San Francisco.
[email protected]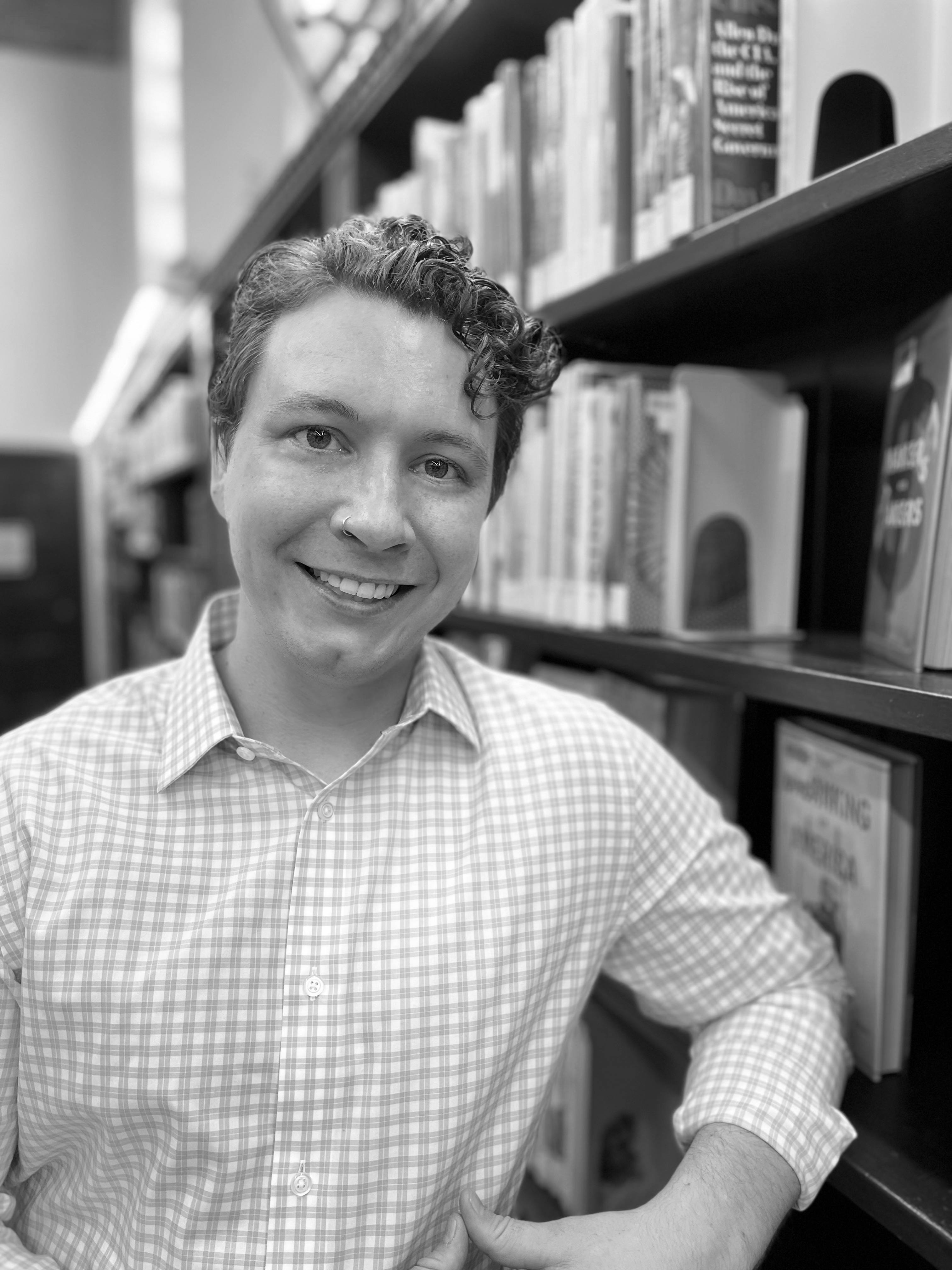 Emily Chang
Junior Account Executive
Emily works to support the Ground Floor team and its wide range of clients. She maintains a portfolio of clients at the intersection of community, government, business and nonprofit work that we manage. Emily is focused on legislative research and monitoring, communication strategies and engagements, and addressing the general needs of clients. After moving to San Francisco for college, she built experience within government, political campaigns, and public policy in hopes to bridge a connection between her academic and professional interests. Emily was a spring 2022 graduate from the University of San Francisco, and holds a B.A. in International Studies and Asian Studies with an additional minor in Chinese Studies.
[email protected]
HAFSAH SYED
JUNIOR ACCOUNT EXECUTIVE
Hafsah supports the Ground Floor team in fulfilling various client needs and strengthening nonprofit, government, and business partnerships. She specializes in communication strategy, relationship building, and legislative research and monitoring. Prior to her role at Ground Floor, Hafsah supported social impact work for various nonprofits, City Hall, and a grassroots campaign. A proud native of San Francisco, Hafsah is passionate about furthering positive change in communities and holds a B.A. in Political Science from the University of California, Berkeley.
[email protected]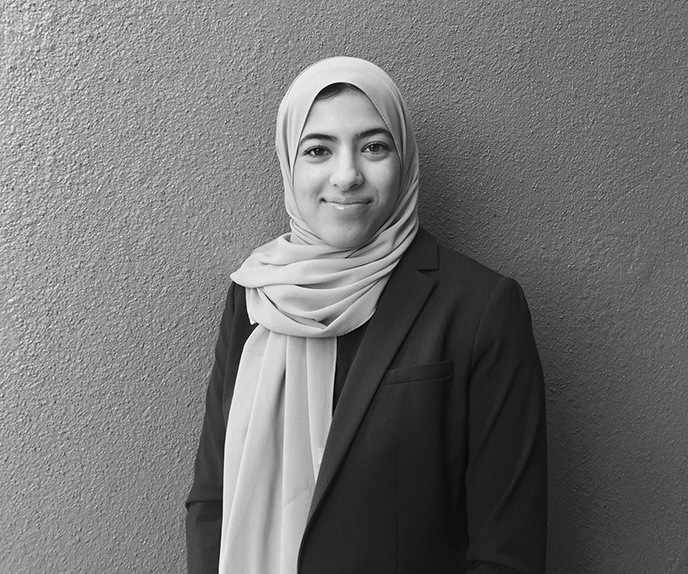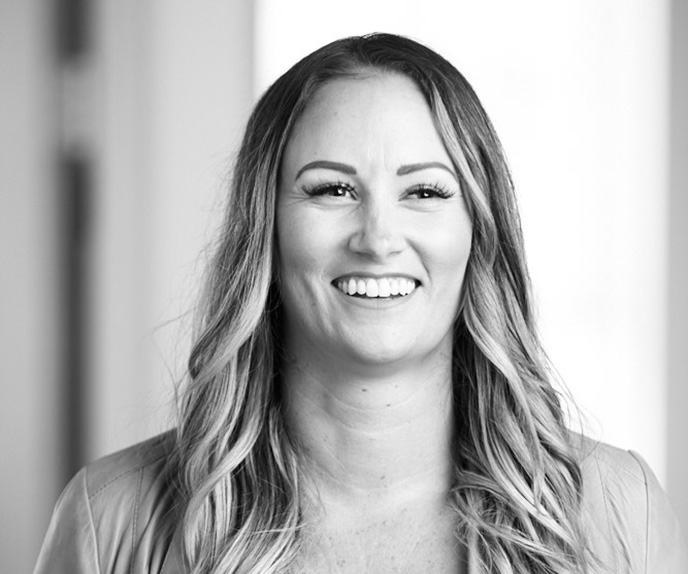 Joanne Beecher
EXECUTIVE ASSISTANT AND OFFICE MANAGER
Joanne supports both our firm principal and the overall needs of the office. She loves working with the Ground Floor team to best serve our clients. A Bay Area native, Joanne works with several local nonprofits that support families, the homeless, veterans, and active troops, both as a fundraising lead and community volunteer. She brings a passion for community and government, and feels right at home with the work of Ground Floor. Prior to joining Ground Floor, Joanne studied business and management, and spent a twenty year career at Nordstrom as a senior-level Executive. Joanne lives in Foster City with her husband, a firefighter for the City of Alameda.
[email protected]

Visit Us
58 2nd Street, 4th Floor
San Francisco, CA 94105